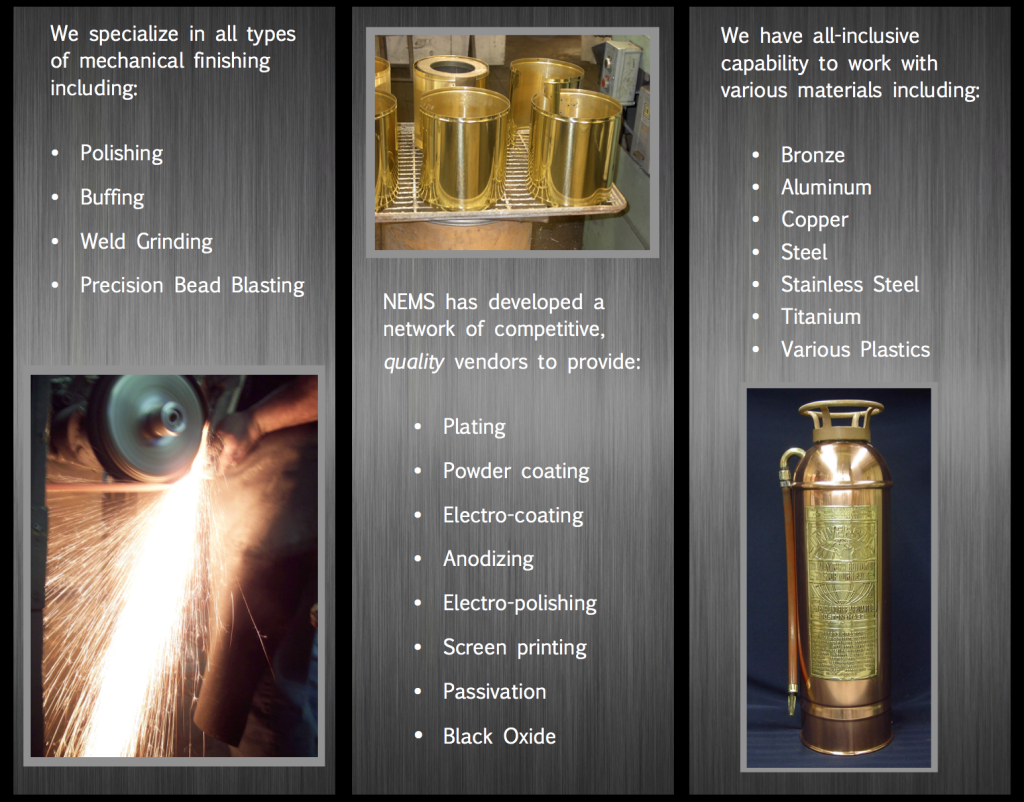 New England Metal Services specializes in all types of mechanical finishing including metal polishing, metal buffing and precision bead blasting. We have all-inclusive capability to work with various materials including bronze, copper, aluminum, brass, steel and stainless steel, titanium, and various plastics. We can handle both large and small items and we have extensive experience in everything from prototype work to high production runs along with quick turn around times.
We offer:
Innovation and reliable service
Immense experience without an immense price
The quality, service and price that you deserve
100% ongoing inspection
Local references available. Contact us. Check us out on Facebook.